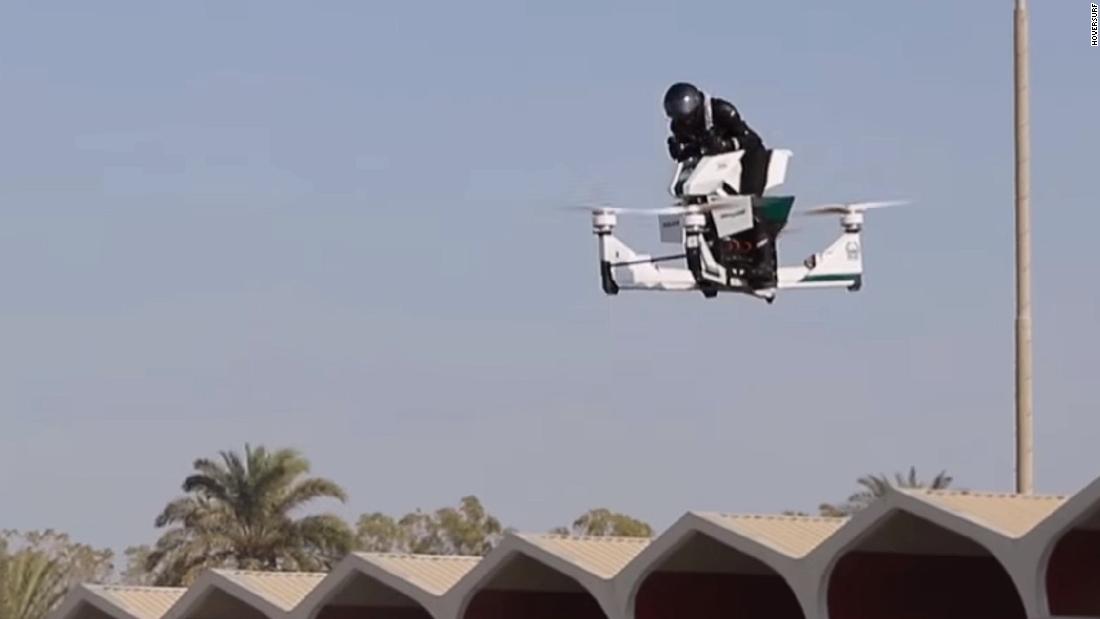 (CNN)Dubai Police, already home to Lamborghini patrol cars, self-driving robots and android officers, has decided to take to the skies in what can only be described as a flying motorbike.
After appearing at tech shows earlier this year, Dubai Police has decided to add one to its list of cutting-edge gadgets, all part of the force's "smart city" plans.
According to the
Facebook page
of Hoversurf CEO Alexander Atamanov, the company has signed a memorandum of understanding with Dubai Police and has been invited to open mass production of the vehicle in the Dubai area.
Unveiled at Dubai's Gitex Technology show, the Scorpion was presented alongside a new electric motorbike concept by Japanese firm Mikasa — firmly rooted to the ground, but with a top speed of 124 mph
according to the police
and looking like something out of the film "Tron."
Watch the Dubai Police's new Scorpion in action below, and scroll through the gallery above to discover more about the future of flying vehicles.
Read more: http://www.cnn.com/2017/10/13/middleeast/dubai-police-hoversurf-flying-motorbike/index.html