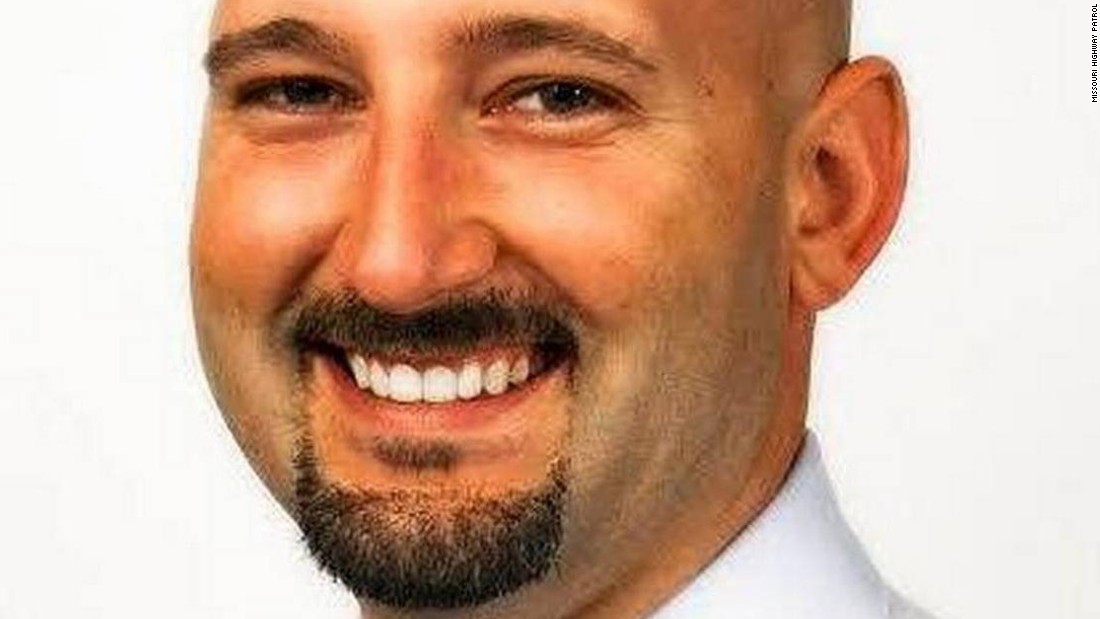 (CNN)The man accused of killing a small-town Missouri police officer during a routine traffic stop over the weekend has been taken into custody after a manhunt, the state patrol said.
Ian James McCarthy, 39, of Clinton, Missouri was arrested without incident after a driver reported that a man was walking on a highway in Henry County, Sgt. Bill Lowe of the Missouri State Highway Patrol said at a news conference.
Authorities located McCarthy at 6:15 pm (local time) in a mostly rural area about 12 miles southeast of downtown Clinton — where the deadly shooting took place on Sunday.
He was not armed, Lowe said.
"I'm just glad he was apprehended," he said.
Following his arrest, McCarthy was taken to a Kansas City hospital where he was treated for a gunshot wound he suffered prior to his arrest. He was in stable condition Tuesday, officials said.
McCarthy has been charged with one count of first-degree murder in the shooting death of Gary Michael and with one count of armed criminal action, the Henry County, Missouri Prosecutor's Office said Monday.
Michael, 37, who had been with the Clinton, Missouri, Police Department for less than a year, pulled over a vehicle for a suspected registration violation Sunday night, Lowe said.
As Michael exited his vehicle in downtown Clinton, the alleged shooter also got out of his car and fired once at the officer before fleeing the scene and crashing his vehicle into an embankment about four blocks away, Lowe said.
Michael returned fire, but it's not clear if he hit the suspect, who fled on foot after the crash, the sergeant said. Before shots were fired, Michael managed to give a description of a dark SUV with Missouri plates, which is registered to McCarthy, according to a probable cause statement.
Read more: http://www.cnn.com/2017/08/08/us/missouri-police-officer-killed-suspect-captured/index.html